Business Loans for Marketing Agencies
Get the Capital you Need to Keep Your Staff and Technology up to Date
Select the amount you wish to borrow:
Choose your repayment term
12 months
18 months
24 months
How frequently do you want to make payments?
*This business loan calculator assumes a monthly interest rate of 3.3%. Your interest rate may vary based on your application information.
Having the latest software and technology platforms can be a necessity for anyone working in media, whether it's for website design, mobile applications, marketing or advertising. The demand for these resources can often come ahead of the revenues to pay for them. You may turn to an unsecured business loan to fill this gap.
How Business Loans Can Help Marketing Agencies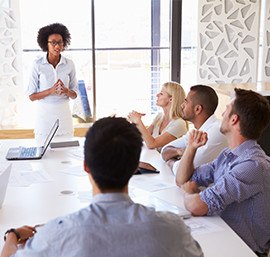 Hiring staff
Take on new business by adding personnel as needed, such as programmers or software developers.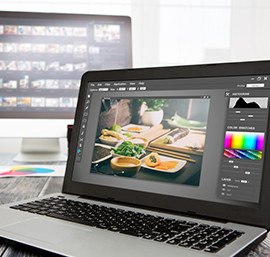 Buying software
Having the latest computer programs can be important to those working in mobile applications and website design.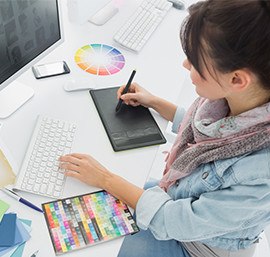 Digital design
Video and photography editing software is expensive and often necessary to provide these services to customers.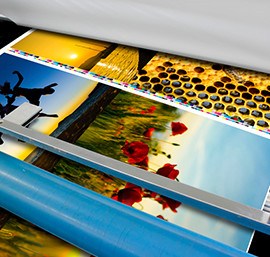 Printing
If you use outside printing services for certain jobs, adding or upgrading a printer might keep those costs in-house and save money.
Apply for a Headway Capital Business Line of Credit
Headway Capital offers a true line of credit with no hidden fees for marketing, media and advertising businesses, helping them fulfill any business financing needs. You can borrow the amount you need (up to your credit limit) when you need it, building your business at your own pace.
Credit Line
Up to
$100,000
Repayment Term
12, 18 or 24 months
Payment Frequency
Weekly or monthly

Loan Type
Business line of credit

No Hidden Fees
No application fee or non-sufficient funds (NSF) fee

Clear Cost
Clear payment terms, interest does not compound, no penalty for early payoff
Why Choose Headway Capital?