Business Loans for Legal Services
Covering Upfront Costs While Waiting for Payments
Select the amount you wish to borrow:
Choose your repayment term
12 months
18 months
24 months
How frequently do you want to make payments?
*This business loan calculator assumes a monthly interest rate of 3.3%. Your interest rate may vary based on your application information.
Handling a legal case can be costly and time consuming, with the compensation taking a long time to arrive and the upfront costs adding up to a lot more than just billable hours. Like many law firms, you might use small business loans to keep your practice running while taking on new cases.
How Small Business Loans Can Help Your Law Firm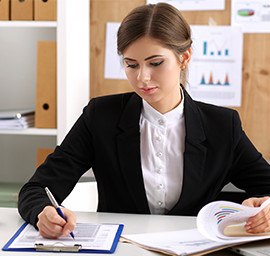 Upfront costs
Cover the expenses of taking on a new case such as court fees, conducting research and hiring outside experts.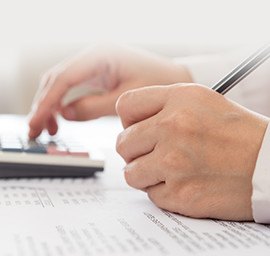 Budgeting
Settlements can take 90 days or longer to come through. A business loan lets you keep working on cases and paying your staff while waiting for checks to arrive.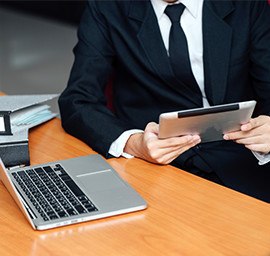 Technology
Keep your computers and legal software up to date by replacing and upgrading as needed.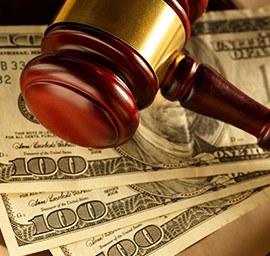 Unforeseen expenses
You may need to hire a paralegal, bring in a court reporter or use a consulting attorney to help with a case. Business loans can provide the financing you need to cover these costs.
Headway Capital Business Line of Credit
Headway Capital offers a flexible line of credit with no hidden fees for law firms and legal services, helping them fulfill any business financing needs. We are proud to help hardworking business owners like you accomplish their goals.
Credit Line
Up to
$100,000
Repayment Term
12, 18 or 24 months
Payment Frequency
Weekly or monthly

Loan Type
Business line of credit

No Hidden Fees
No application fee or non-sufficient funds (NSF) fee

Clear Cost
Clear payment terms, interest does not compound, no penalty for early payoff
Why Choose Headway Capital?