Applying for a Business Line of Credit
Move your business forward with a Headway Capital True Line of Credit™.
What's your desired credit limit?
$26,000
*This business loan calculator assumes a monthly interest rate of 3.3%. Your interest rate & credit limit may vary based on your application information.
How to Get a Business Line of Credit
Business lines of credit are a great option for businesses that desire flexible funding that can provide them the amount of working capital they need. You can use a business line of credit to cover any business expenses, and the amount you use is made available again as you repay. This allows business owners access to capital on demand, without having to reapply.
Another benefit of a line of credit is that applying for them can be nearly as easy as using it — you'll just need to have a few things handy before you apply. Follow these steps to get the business line of credit that works for you!
1. Do Your Homework
There are a lot of lenders out there, so make sure you're comfortable with the one you choose and ensure that it fits the needs of your business.
2. Know Your Business
What is your business credit score? Your average annual revenue? Do you have the paperwork to support your numbers?
3. Prepare an Application Packet
This should include your personal information, as well as financial statements, business certificate/license, income tax returns, a business lease and disclosure of any ownership or affiliations you have with other businesses.
4. Choose a Lender and Apply!
Complete your application online and in person, and try not to submit too many applications in a short amount of time. Just like with personal credit, a lot of applications in a short amount of time may indicate financial distress and negatively impact your credit score.
Benefits of a Business Line of Credit
Business lines of credit are popular with small businesses for a variety of reasons.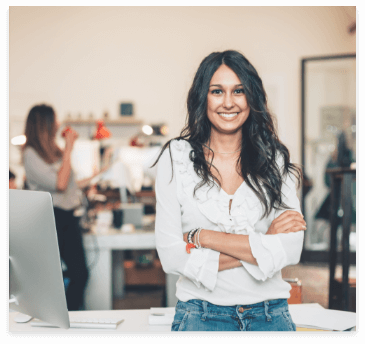 On-Demand Working Capital
Lines of credit give you a credit limit that you can draw from and use for any business expense — and you only pay interest on the money you draw.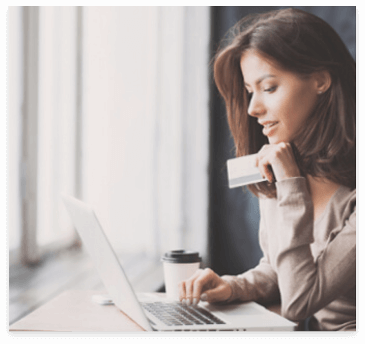 Revolving Amounts
Not only can you draw from your line of credit whenever you need it, the amount available replenishes as you repay, so you don't have to re-apply.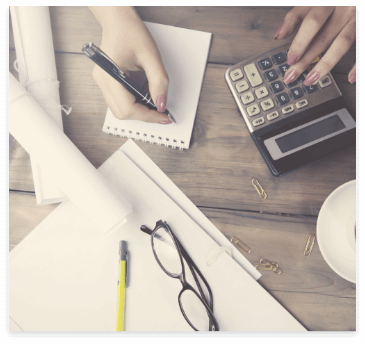 Flexible Borrowing
A business line of credit can be a good option for small businesses that have occasional capital needs. It helps you cover your supply needs and provide the flexibility you need to keep up with business demand.
Get a Business Line of Credit from Headway Capital
At Headway Capital, we believe you can accomplish great things with the right support, and we're proud to help hardworking business owners like you accomplish your goals. We do this by offering a business line of credit with no hidden fees.
Credit Line
Up to
$100,000
Repayment Term
12, 18 or 24 months
Payment Frequency
Weekly or monthly
Loan Type
Business line of credit
Clear Cost
Clear payment terms, interest does not compound, no penalty for early payoff
How It Works
1. Apply in Minutes
Fill out our quick online application to check your eligibility.
2. Review & Accept Your Offer
If eligible, you'll receive an instant prequalified offer, letting you select your desired repayment term and initial draw amount.
3. Draw Funds
Once approved, the initial draw amount will be deposited into your business's bank account, and you can draw funds up to your available credit limit right away.
Ready to experience the flexibility of a Headway Capital True Line of Credit™? Apply today!
Apply Now
1We will not perform a hard credit pull until after you have submitted the application and signed the contract.